Kick Bot DX Early Access
Eric implemented the character select art what I have been working on and made the buttons to operate a really awesome carousel of bot silhouettes for our character select screen.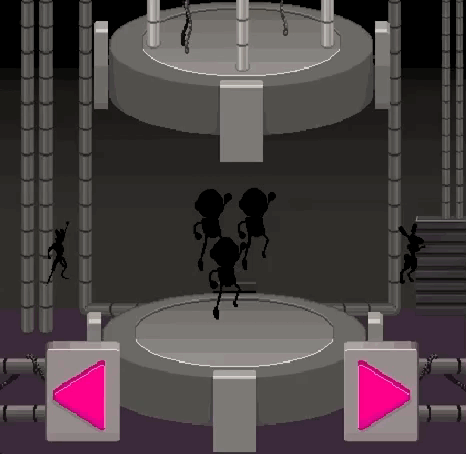 Currently all the silhouettes are unused bot concept art so as not to give away any clues about the real bots :)

I need to work on the pressed state of the pink buttons to make them look more obviously depressed.
I worked on art for a pill shaped robot in a space suit and a frog bot which I am calling "Rivvit' but I need to make it fit the style of the game more, right now it's too organic looking.




Kick Bot DX early access beta is available now as part of the Kentucky Fried Pixels bundle, pay-what-you-want starting at $1 for 23 Kentucky indie games.

With Kick Bot DX early access beta you will get every version of the game (Win, Mac, Linux) as we work on it and add new features, this includes the final game. That means you can follow our dev process and play each version for the remaining months we are working on the project.
Buy the bundle and support 9 Kentucky indie studios here

Thanks for reading!
Who is Alex Bezuska?
Alex is a game artist and developer at independent games studio Two Scoop Games. He is passionate about making art and technology work together for a purpose through games and other interactive art.
Alex is also a director for the non-profit Louisville Makes Games! where he helps to further an inclusive and encouraging local game creation community in Louisville, Kentucky.
He is also an avid lover of ice cream.
Get Kick Bot DX Early Access